Segway Experience Use Segway for your corporate event!
Segway transporters will be a fun addition to your company party or a teambuilding event. Segway Point not only provides Segway transporters but we also organize an entire Segway program for you event according to your ideas and wishes.
Our experienced team will prepare a unique program that will perfectly suit your event. In addition to classic rides and tours we can arrange for special activities and competitions as slalom rides, group or individual races, skill rides and many others. All participants of your event whether it will be your partners, clients, colleagues or employees will definitely enjoy the Segway transporter and everybody will have a great time! Guaranteed!
Segway events can take place both outdoors or indoors. There is no need for previous experience because riding on Segway is easy-to-learn and very intuitive and everyone regardless of age or technical skills will learn how to ride Segway within few minutes.
Segway Point provides:
requested number of Segway transporters
complete organization of the Segway program
transportation of Segways to the place of the event
qualified and experienced Segway instructors
supervision of segway rides and safety of riders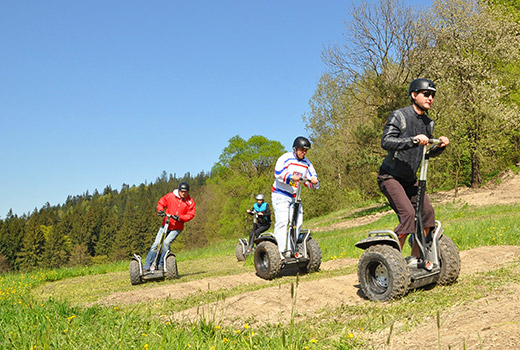 Would you like Segway Experience as a part of your company event?
Please contact uswith your inquiry.
---